I woke up this morning in disbelief.  The forecast predicted an inch or so of snow overnight in Las Vegas but I didn't believe it.  It turns out they were right and then some.  We got 2-3 inches on the grass and cars and an inch or so on the roads.  When I got out to take some pictures the snow had melted some but I wanted to share some pictures from around Summerlin, a western suburb of Las Vegas.
These were taken from the top of the east parking deck at Red Rock Casino.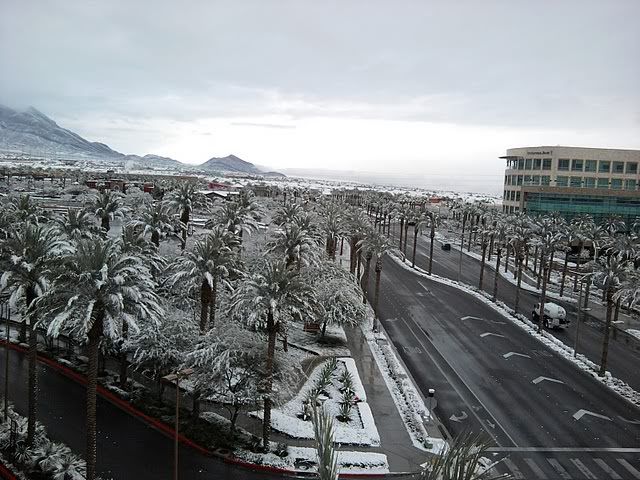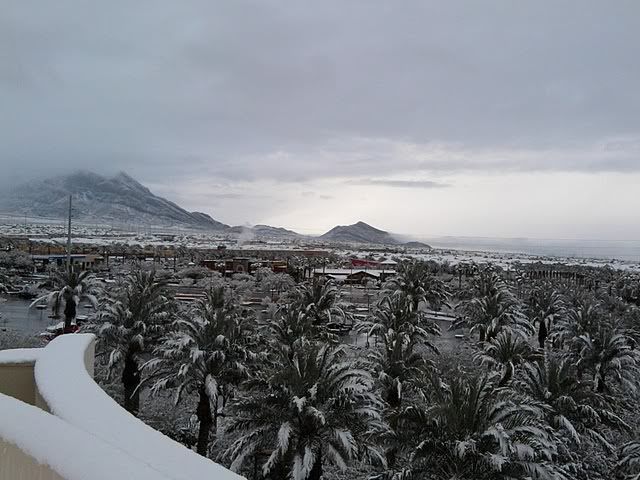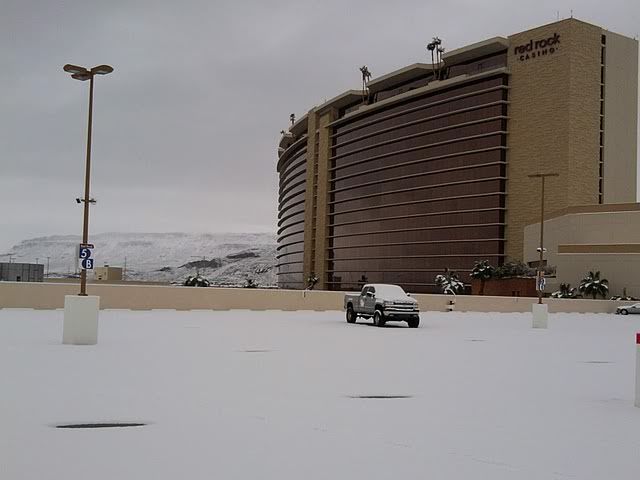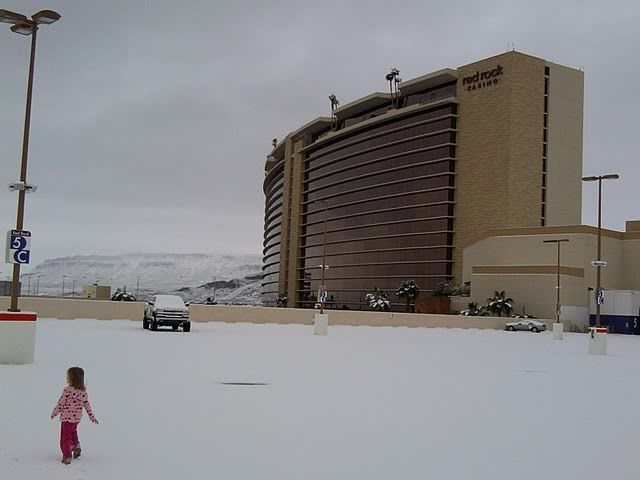 These Las Vegas snow pictures were taken from the intersection of Desert Inn Rd and Durango about 6 miles west of the Las Vegas Strip.  The strip casinos are in the background.  It is foggy so it is not as clear of a view as it usually is.  In this first picture the Stratosphere is on the left and Wynn and Encore are on the right.  The others are wider shots.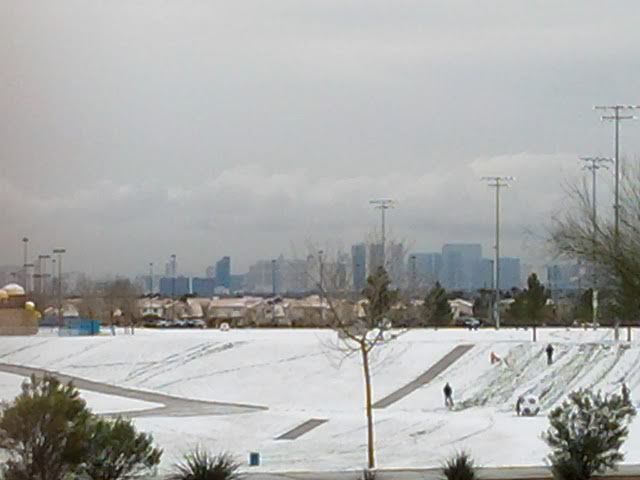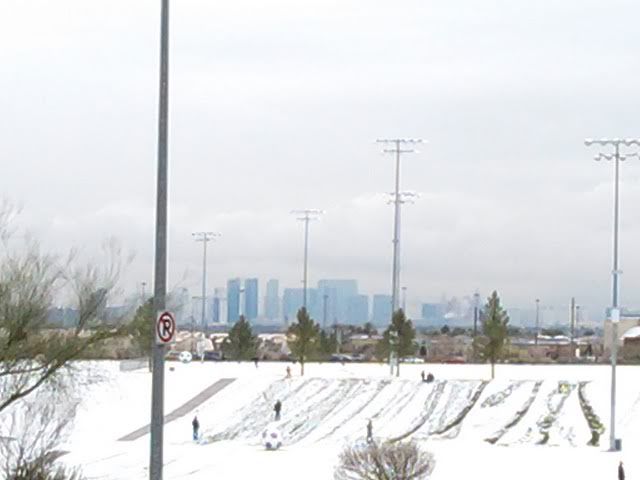 It is early afternoon now and the snow is just about gone.  When there is a rare snow in Las Vegas it does not stay on the ground very long.